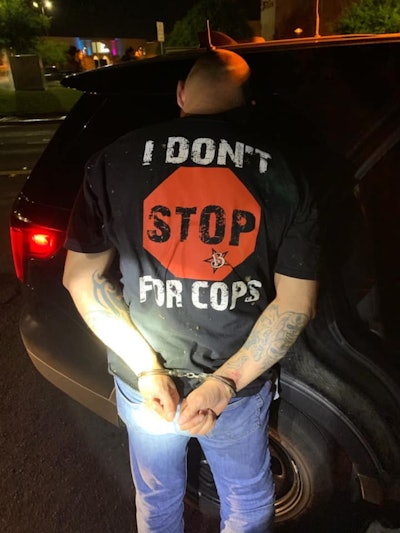 The California Highway Patrol Fresno Division had some fun with the arrest of a man who led them on a pursuit over the weekend.
The agency posted a picture on Facebook of the man's back, hands in handcuffs, with a t-shirt that read, "I don't stop for cops."
The image was captioned, "How Ironic! This motorcycle rider started a pursuit with us and thought he was going to get away. You can't outrun radios, allied agencies and our helicopter. Not to mention how dangerous it is for everyone involved including innocent bystanders."