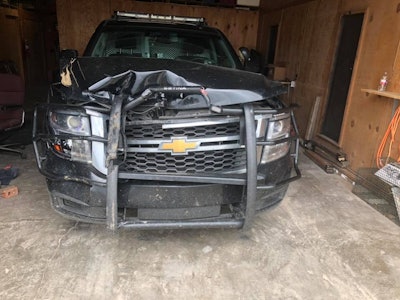 An assistant chief with the Paoli (OK) Police Department was injured when a wanted felon struck his patrol vehicle as he fled a traffic stop on Saturday.
According to Fox News, Assistant Chief Justin Hutchings conducted a traffic stop on a vehicle driven by Quinn Wykoff.
Hutchings advised Wykoff that he had warrants out for his arrest in Garvin County for domestic assault and battery by strangulation. A physical struggle ensued, and the driver brandished an edged weapon. Hutchings drew his sidearm, but Wykoff was able to get into his truck and began to flee the scene.
Wykoff placed his truck in reverse and struck the patrol vehicle at a high rate of speed.
Hutchings was transported to a nearby hospital where he was treated and released.