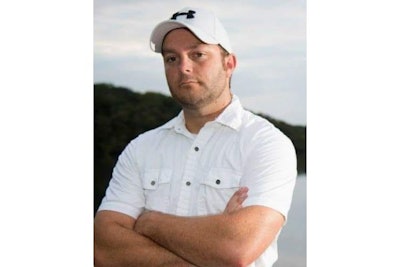 An Illinois sheriff's deputy was shot to death Tuesday afternoon. The suspect was taken into custody after barricading himself in a home for hours.
Fulton County Sheriff's Deputy Troy Chisum, 39, was responding to a battery and disturbance call along with three other officers at a rural home in Avon, IL, when he was shot by a suspect inside the home, authorities said.
The 42-year-old suspect barricaded himself in a home for more than 16 hours after the shooting, the Associated Press reports.
On Wednesday afternoon, authorities identified the suspect as Nathan Woodring. He was taken into custody Wednesday morning and authorities said he would be taken to jail to be held pending formal charges, reports ABC News.
Chisum had worked for the Fulton County Sheriff's Office for 4 1/2 years and was also a paramedic with Fulton County EMA.
Fulton County Sheriff Jeff Standard, overcome with emotion, said at a news conference on Wednesday, "I stand before you today saddened and at a loss of adequate words to express the grief we are feeling over the loss of one of our own."
"Deputy Chisum dedicated his life to the service of his community," Standard said in a statement. "His legacy and sacrifice will forever be remembered."