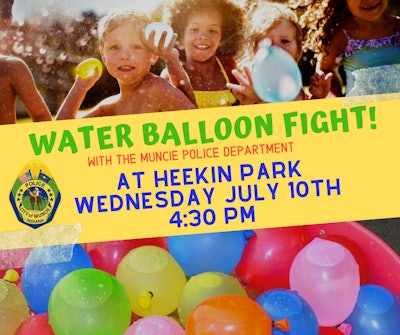 The Muncie (IN) Police Department issued a challenge to children on its Facebook page, letting the little ones know that officers will be at a local park and ready to do battle in a water balloon fight.
The post said, "This one is for the kids! Who doesn't like a water balloon fight? Over the winter we challenged the kids to a snowball fight and they showed up! Now, we challenge you to a water balloon fight! Fill up a bucket of water balloons and meet us at Heekin Park on Wednesday, July 10th at 4:30 PM."
The post concluded, "We'll have some cars with police lights on, so we should be easy to find."