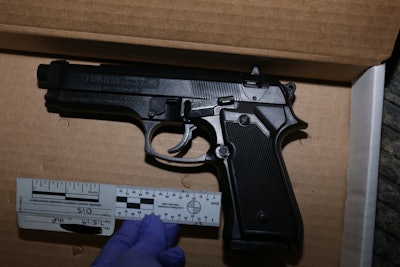 A BB gun closely resembling a Beretta 92F was reportedly recovered from the scene of an officer-involved shooting that left 17-year-old Hannah Williams dead.
According to ABC News, an officer with the Fullerton Police Department shot and killed Williams on a freeway in Anaheim on Friday evening.
The officer had pulled Williams over for speeding, and she reportedly produced the replica firearm during the encounter.
The officer discharged his service weapon, striking the girl.
The officer—whose name has not yet been released—will be interviewed by investigators on Thursday.