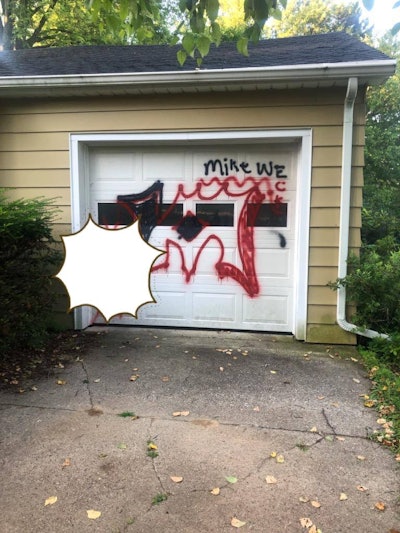 An officer with the Baraboo (WI) Police Department took it upon himself to help a 73-year-old man cover over graffiti painted across a garage door on Wednesday.
The agency posted on Facebook, "This morning, our officers received several complaints of vandalism that occurred overnight. One of the victims was an elderly male. The responding officer took it upon himself to assist the elderly male (pictures below). The officer went to a local hardware store, purchased the products with his own money, and cleaned up the vandalism for the man. The leftover cleaning products were then given to another male who was also the victim of vandalism on the back of his garage."
The post continued, "This is one example of how our officers go above and beyond every day for our community and we wanted to share this example with you."