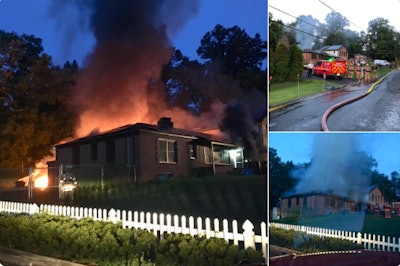 An off-duty police officer kicked in the front door of a burning home, entered the home and extracted a couple trapped inside.
According to the Baltimore Sun, the officer spotted flames coming from the home while he was getting into his car.
The officer was soon joined by an off-duty firefighter who saw the officer entering the burning building.