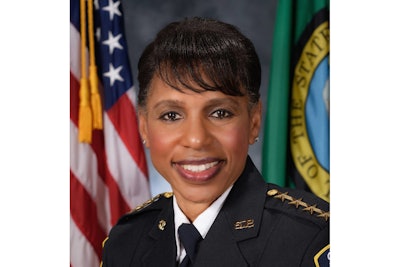 Seattle Police Chief Carmen Best says that a string of violent incidents over the weekend highlighted the fact that the agency has "some critical staffing issues."
According to the Seattle Times, there was a fatal stabbing bracketed by two shootings in a very short time span early Sunday morning that had officers scrambling to cover the scenes. The department even issued a citywide callout of officers to one of the incidents, which took place at Seattle Center.
Chief Best called that incident a "melee."
She said that the staffing issues are in part a consequence of officer sentiment that political leaders in the community do not support law enforcement.
Chief Best said, "We really need the support of our public officials and the public … We are losing good people and we know it's because they don't feel supported by public officials.