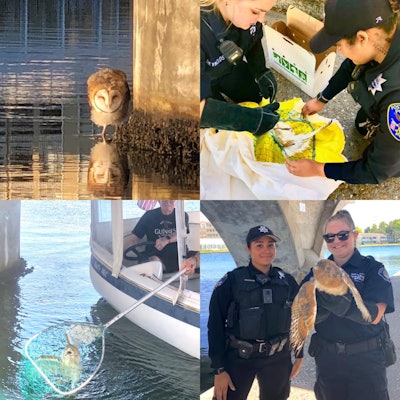 Two officers with the Foster City (CA) Police Department took quick action to rescue an injured barn own from beneath a Bay Area bridge on Monday.
The agency posted images of the rescue and the officers who conducted it on Facebook.
The post read, "With aid from our community, two of our quick thinking FCPD Officers helped rescue an injured barn owl under the bridge. We'll be thinking about that rescue 'owl night long'."