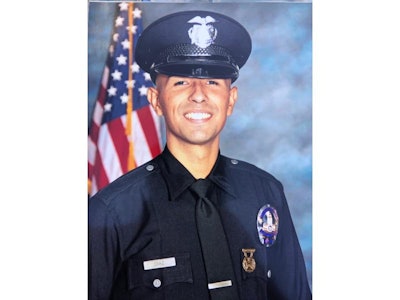 An off-duty officer with the Los Angeles Police Department was shot and killed on Saturday in what appears to be a gang-related incident.
According to KTLA-TV, 24-year-old Juan Jose Diaz was standing in line to get food at a taco stand when he spotted a man vandalizing something nearby. Diaz reportedly intervened, and the vandal left the area.
However, the offender soon returned accompanied by several other individuals.
One of them then reportedly opened fire, fatally striking Officer Diaz and wounding a family member.
"We mourn the tragic loss of a young officer killed in an act of senseless violence and ask for our community's support in finding his killer," Chief Michel Moore said on Twitter.