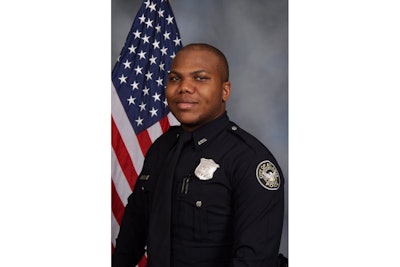 Investigators say Atlanta (GA) Police Department Officer Jarvis Rushin, 28, was killed in a single-vehicle crash in the city of South Fulton early Monday morning.
South Fulton police said Rushin was driving along Highway 92 when his car went off the road and hit a tree. Officers said Rushin was thrown from the car and was pronounced dead at the scene, reports WSBTV.
The Atlanta Police Department posted on its Facebook page:
"It is with deep sadness we confirm the untimely passing of Officer Jarvis Rushin to a traffic accident in South Fulton County this morning. Our hearts go out to his family and loved ones. Officer Rushin began his career with the Atlanta Police Department on July 3, 2013 and was assigned to the Field Operations Division in Zone 3. He was 28 years old.
"Thank you for your service Officer Rushin. We will forever miss you."