A police officer was shot in south central Washington while responding to reports of a possible break-in.
According to a news release from the city of Prosser, officers responded just after 1 a.m. Monday to reports of someone trying to break into two apartments in the same complex on Canyon Drive.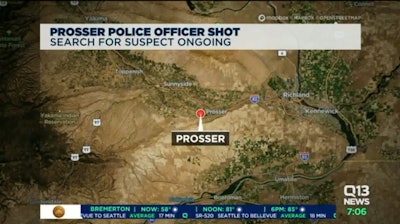 When one of the officers saw someone in the parking lot, the person ran from the officer and started firing shots, shooting a police officer in the leg.
The officer was taken to Prosser Memorial Hospital with non-life-threatening injuries and was released Monday morning, reports Fox News.
The suspect, a 19-year-old man, was arrested Monday afternoon in Centralia. A second suspect was arrested in Pasco.