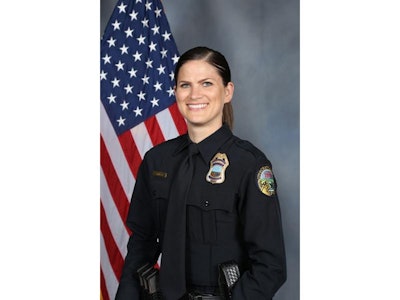 An officer with the Chattanooga Police Department has been honored for her heroism in the life-saving actions she took to rescue a child from an undisclosed medical emergency in July.
A local business—Hamilton Place Mall—reportedly honored Officer Jillian Hampton for her actions in saving the child's life.
The agency posted on Facebook, "Officer Hampton swam to the bottom of the pool and brought the child to the surface. The child was choking and vomited several times, but recovered quickly and did not require any further medical assistance."
The Facebook post concluded, "CPD is proud of Ofc. Hampton's life-saving actions and thanks Hamilton Place for honoring her as the Officer of the Month.