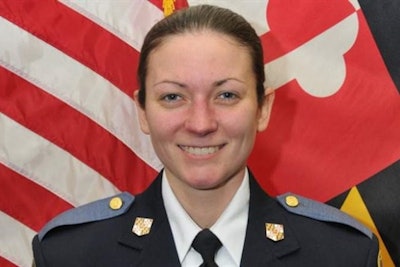 A teenager in Baltimore will spend the rest of his life in prison for the murder of a police officer in May of 2018.
According to CBS News, the teen—identified as 17-year-old Dawnta Harris—was tried as an adult and convicted of felony murder in May.
Officer Amy Caprio had responded to calls about a burglary in progress and was given a description of a black Jeep Wrangler. She located the suspect vehicle and followed it to the end of a cul-de-sac where she asked the driver—Harris—to exit the vehicle.
Instead, police say, Harris drove at her, fatally striking her.