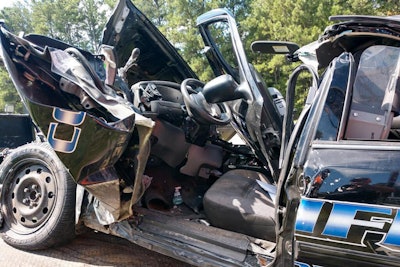 A deputy with the Chester County (SC) Sheriff's Office was injured when a tree truck crashed into his patrol vehicle at an intersection on Saturday morning.
First responders extracted Deputy Chris Fowler from the twisted wreckage and transported him by helicopter to a trauma center where he is now listed in stable condition.
The agency said in an update on Facebook Sunday morning, "Deputy Fowler underwent surgery this morning. Everything went well during surgery, he was awake and in good spirits a short time ago. There is at least one more surgery in his near future. Please continue to pray for him, his family, and everyone involved."
Fowler is expected to require at least one more surgery during his recovery.