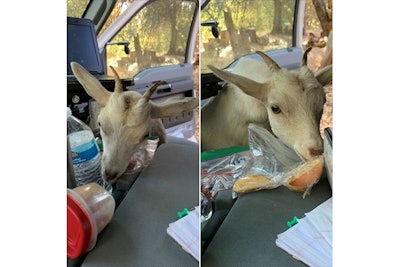 The Nevada County (CA) Sheriff's Office playfully posted images to social media over the weekend of a goat eating a deputy's snacks in the front passenger seat of his patrol vehicle.
The agency said on Facebook, "Sure, you can have some of my lunch! If you leave your door open, it must be fair game... at least that's what this 'kid' thought! Luckily Animal Control Officer Geckler was happy to share a few snacks."
Several citizens offered in the comments section to adopt the animal.