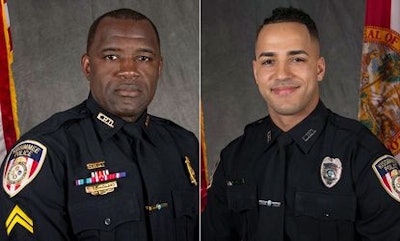 An Osceola County, FL, jury has delivered a verdict of guilty in the trial of accused cop killer Everett Glenn Miller.
Miller was convicted of two counts of first-degree murder in the shootings of Kissimmee police Officer Matthew Baxter, and Kissimmee police Sgt. Richard "Sam" Howard on the night of Aug. 18, 2017
Prosecutors are seeking the death penalty for Miller, 47. Jurors will return Nov. 5 for a sentencing hearing to decide if Miller should face execution or life in prison without the possibility of parole, the Orlando Sentinel reports.
During closing arguments Tuesday, prosecutors told the jury Miller wanted to "make a statement" with the killings. After ambushing Howard and Baxter, he shot them both in the head. Prosecutors said Miller was motivated by hatred of police.