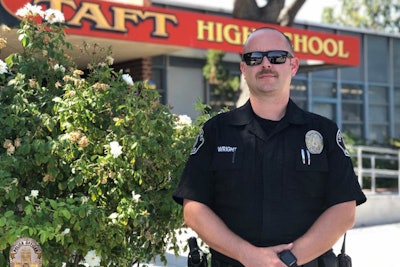 An officer with the Los Angeles School Police Department was patrolling the campus of Taft Charter High School in preparation for a football game when he received word that a woman atop a nearby building was threatening to jump to her death.
According to the Los Angeles Times, the department posted on its Facebook page that Officer Glen Wright responded immediately and used his verbal communication skills to assure the woman that everything would be OK and that she could step down from the ledge to safety.
The woman complied, and was subsequently transported to a nearby hospital for evaluation and treatment.