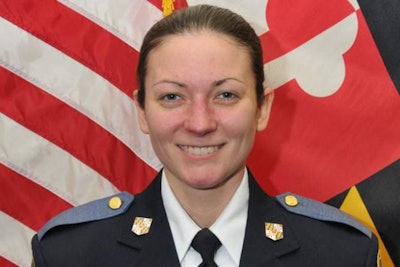 Two teens who pleaded guilty in the murder of Baltimore County police Officer Amy Caprio in May 2018 were sentenced to life in prison with all but 30 years suspended.
According to NBC News, the teens—identified as Derrick Matthews and Eugene Genius IV, who were 16 and 17 years old, respectively, at the time of the incident—were passengers in a vehicle driven by Dawnta Harris when Officer Caprio was struck and killed.
Under a Maryland rule, Matthews and Genius were charged with murder even though they were not behind the wheel because they were participants in the original crime that ultimately led to Caprio's death.
In July, a jury found Harris guilty of felony murder and sentenced him to life in prison with the possibility of parole.