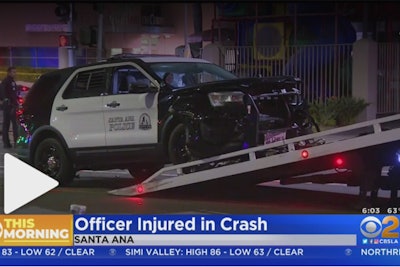 An officer with the Santa Ana (CA) Police Department was injured in a collision with another vehicle that reportedly had run a red light immediately prior to impact.
According to CBS News, the officer—who has not been identified—was transported to a nearby hospital for treatment and is expected to be okay.
The other driver—who also has not been identified—was not injured in the collision.