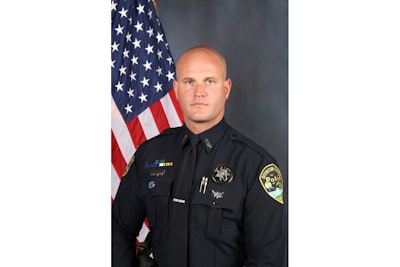 An off-duty officer with the Boynton Beach (FL) Police Department was working a side detail at a popular chain restaurant on Sunday night when he observed an 82-year-old woman apparently choking on her food.
According to CBS News, Officer Chris Schalk rushed to the woman's aid after her family started shouting that she wasn't breathing.
Schalk performed the Heimlich maneuver, successfully dislodging a piece of broccoli from her esophagus.
At a press conference following the event Schalk was asked by a reporter, "Will you ever look at broccoli the same way again?"
He quickly replied, "I don't like broccoli."