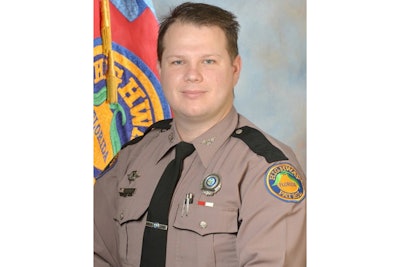 A trooper with the Florida Highway Patrol was killed in a collision with a truck carrying construction equipment on Friday morning.
According to NBC News, Trooper Tracy Vickers, 31, had been with the Florida Highway Patrol for four years and was also a veteran of the United States Navy.
Reacting to the news of the crash, Orange County Mayor Jerry Demings said on Twitter, "Very sad news this morning with the passing of an FHP Orlando trooper during a 408 accident. My heart goes out to the officer's family and law enforcement family."