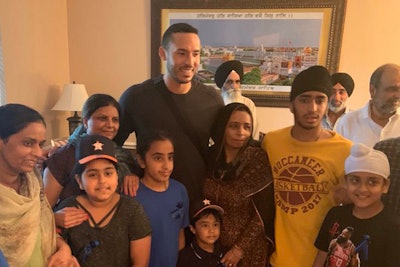 Carlos Correa—the Houston Astros shortstop who is preparing to play in the American League Wildcard Game on Wednesday—took time to visit with the family of Harris County, TX, Deputy Sandeep Dhaliwal, who was shot and killed during a traffic stop Friday.
During the visit, Correa pledged to give the family $10,000 to help them through their difficult time. He said he felt compelled to make the donation.
---
Related: Texas Deputy Shot, Killed at Traffic Stop
---
Correa said on Twitter, "Thank you Sandeep for everything you did to help others here in Houston and Puerto Rico! Rest In Peace. You'll always be remembered!"