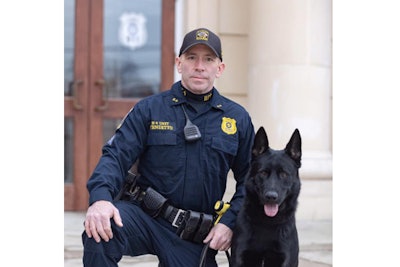 An off-duty officer with the Hamden (CT) Police Department is being hailed for rushing to the scene of a house fire and rescuing a 95-year-old woman inside the home.
Sergeant Jason Venditto was traveling home from an extra duty assignment when he heard a 911 call come in for a house fire nearby. He quickly responded and was the first to arrive at the blaze.
The agency posted on Facebook, " He ran to the house to check for occupants. He found an elderly women still inside the home. He helped her escape without either being seriously injury. We at the Hamden PD could not be prouder of his actions."
The post continued, "Our hearts go out to the family who lost their home. It's devastating and incredibly emotional to lose your home to fire. We wish the family the best, as they move through this difficult time."