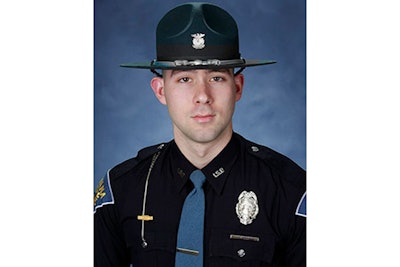 An Indiana State Trooper died Friday night in a single-vehicle crash.
According to CBS News, 27-year-old Peter Stephan was en route to assist another trooper at the scene of a traffic collision when his patrol vehicle left the roadway and slammed into a utility pole.
Trooper Stephan had served with the Indiana State Police for four years. He is survived by his wife and six-month-old daughter.
The agency said on Twitter, "Please keep Trooper Stephan's family, friends and co-workers in your thoughts and prayers."