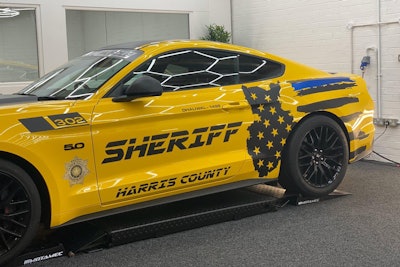 A man from the United Kingdom is paying tribute to the service of Harris County (TX) Deputy Sandeep Dhaliwal with a specially painted sports car.
According to KHOU-TV, the car is emblazoned with Dhaliwal's name, badge number, a thin blue line, and an outline of the state of Punjab.
Dhaliwal was shot and killed while conducting a traffic stop in late September. Dhaliwal was the first member of the Sikh community to join the Harris County Sheriff's Office. He had served with the agency for 10 years.
The car's owner—Raj Panesar—intends to display the car at Sikh events.