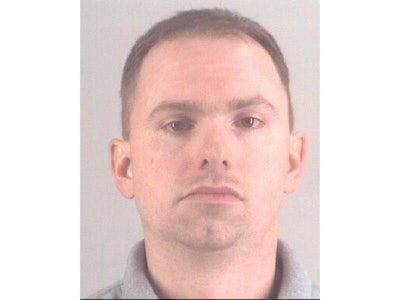 A former Fort Worth, TX, officer who resigned Monday following the fatal shooting of a woman during a check the welfare call early Saturday has been charged with murder.
Aaron Dean, 34, was booked Monday evening into the Tarrant County Jail, where his bail was set at $200,000.
Dean is accused of murdering 28-year-old Atatiana Jefferson when he fired a shot from outside the home through a window. The body camera Dean was wearing during the incident recorded the officer ordering someone to show their hands. Officials say Dean did not identify himself as a police officer before firing.
Interim Police Chief Ed Kraus told the Dallas Morning News he had intended to fire Dean, who was set to be interviewed Monday morning, but Dean quit first. His record will reflect a dishonorable discharge.
Dean and another officer were dispatched to Jefferson's home early Saturday morning after a neighbor called to say the door was open and the lights were on.
Kraus said that though Jefferson's neighbor James Smith called a non-emergency number to ask for a welfare check at her home, the officers were not aware of that fact.
The responding officers received information from dispatch about an "open structure" call, which Kraus said requires a more heightened response than a welfare check.
Jefferson's 8-year-old nephew, with whom she had been playing a video game late into the night, was in the room when she was shot. Jefferson died at the scene.