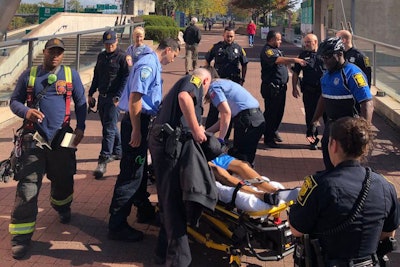 An officer with the Hartford (CT) Police Department used his quick reflexes to grab a suicidal subject who was about to jump from a freeway overpass.
According to the Hartford Courant, just as the unidentified man was about to leap to his potential death, Officer Jimmy Barrett grabbed him and pinned him to the pavement.
The suicidal subject said to the officer "You shoulda' let me go. You shoulda' let me die."
Officer Barrett said in reply, "Not today. We're gonna get you some help."
Barrett added, "Hey, we're going to get through this together."