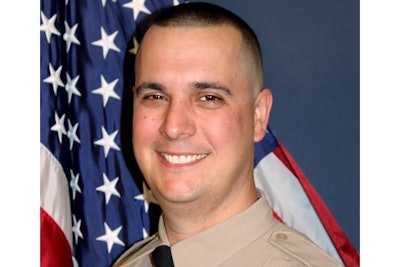 A deputy with the El Dorado County (CA) Sheriff's Office was shot and killed early Wednesday in Somerset, about 53 miles east of Sacramento. A sworn ride-along who was with the deputy was wounded.
The agency posted on Facebook, "It is with an extremely heavy heart that we announce that we lost a deputy in the line of duty this morning. El Dorado County Sheriff's Deputy Brian Ishmael was shot and killed after responding to a call for service."
Deputies reportedly responded to a theft at a marijuana grow at a private residence when they came under fire.
The ride-along, who has been identified as an off-duty San Joaquin County Sheriff's Office deputy, returned fire at the suspects, Fox 40 reports.
He is now assisting the El Dorado County Sheriff's Office with their investigation.
Two Hispanic male adults are in custody and authorities are working to clear the area for any remaining suspects.
One of the suspects was shot and is being treated at the hospital.
Ishmael had served with the El Dorado County Sheriff's Office for four years. He previously served with the Placerville Police Department.