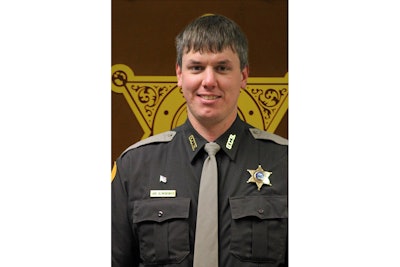 A deputy with the Gallatin County (MT) Sheriff's Office died on Saturday night after being struck by his patrol vehicle as it slipped on an icy road surface.
The agency posted on Facebook, "It is with a heavy heart that the Gallatin County Sheriff's Office lets everyone know of the loss of one of our own last night."
Deputies Jake Allmendinger and Ryan Jern were responding to a welfare check of a stranded motorist and as they were driving up to try and locate the motorist, their patrol vehicle began to slide backwards.
The social media post continued, "Sometime during the slide Jake exited the driver's side of the vehicle and became trapped under the Chevy Tahoe. Ryan attempted immediate assistance but was unable to save Jake."
Allmendinger had served as a deputy with the Gallatin County Sheriff's Office for two years.
Allmendinger is survived by his parents, his wife, and three children.