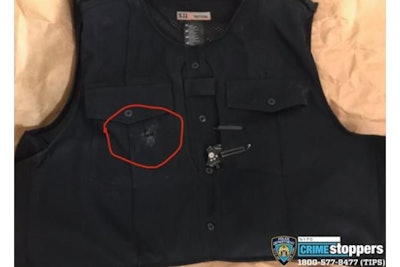 An officer with the New York Police Department was saved by his ballistic vest when a man reportedly pointed a 9mm pistol at officers early Wednesday morning.
According to CNN, a number of officers responded to a call from a woman who said that the subject, armed and naked, was banging on doors and windows of a residence in Harlem.
Police Commissioner James O'Neill said at a press conference, "This is the type of call NYPD cops respond to thousands of times a year. Today we were reminded again that no call is ever routine."
The officer was transported to a nearby hospital where he was treated and released.
The subject—identified only as a 29-year-old male—was shot and killed by other officers.