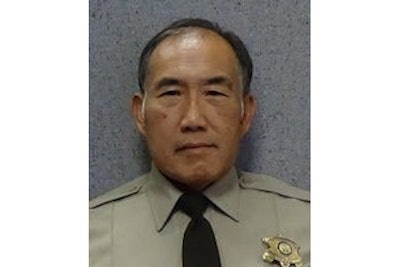 A detention officer with the Maricopa County (AZ) Sheriff's Office died Wednesday evening from injuries he suffered when an inmate attacked him.
According to AZcentral.com, Sheriff Paul Penzone told reporters earlier in the day that Gene Lee—a six-year veteran with the agency—was in a coma and "fighting for his life" after sustaining severe head injuries in the assault.
The agency posted on Facebook, "Earlier tonight, Detention Officer Lee, surrounded by his family, passed away. Please keep the entire Lee family, friends and his MCSO colleagues in your thoughts and prayers during this difficult time."
Penzone said, "The inmate (identified as Daniel Davit) caught him off-guard, grabbed him by his throat and then swept his legs out from under so aggressively that when he was knocked off balance and thrown to the floor, the first part of his body to strike the cement was his head."