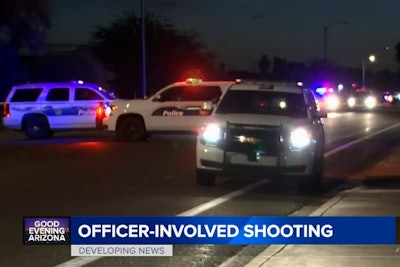 Two officers with the Phoenix Police Department were injured during a standoff with a man who had "pistol whipped" a 69-year-old woman and threatened other residents in a home on Sunday night.
According to AZfamily.com, as officers approached the home for the second time in one night, shots rang out and the gunman barricaded himself inside. A standoff then ensued for several hours.
Eventually, officers made entry into the home and gunfire again erupted, with one officer being struck as well as two women.
A second officer was injured after being bitten by a K-9 during the incident.
The injured officers and the two women who were hurt are expected to survive.
The 32-year-old gunman was shot and killed at the scene.