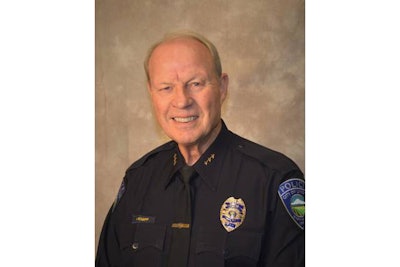 The interim chief of the Lynden (WA) Police Department was struck by a car while crossing the street at an intersection Tuesday evening on his way to attend a special city council meeting at the city hall introducing the three finalists for the permanent police chief position.
According to KOMO-TV, Chief Michael Knapp was struck by a pickup truck driven by a teenager who had failed to activate his headlights despite darkening conditions. It is believed that Knapp did not see the approaching vehicle and stepped into its path.
Knapp was transported by helicopter to a hospital where he succumbed to his injuries on Wednesday morning.
The family issued a statement reading, "Michael was a family man that touched many and will be sorely missed. He offered so much to his family, friends and community. Thank you for allowing us this private time to cherish his memories and life. There will be a celebration of his life at a future date."
Knapp is survived by his wife.