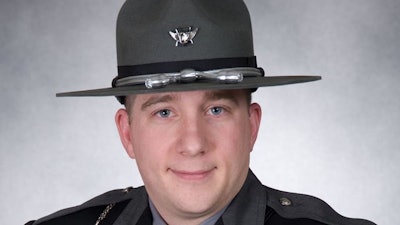 A trooper from the Ohio State Highway Patrol was hospitalized early Thursday morning after he was struck by a vehicle while investigating a crash on U.S. 42 in Madison County, located outside of Columbus.
At approximately around 6:10 a.m., Trooper Jason R. Hofmann was struck while investigating a two-vehicle minor injury crash on U.S. 42 near Interstate 70.
Hofmann was outside his patrol car wearing a reflective vest while taking measurements on the right side of the berm when a tan Chevrolet Astro van traveling south on U.S. 42 drifted off the right side of the road and struck Hofmann.
Hofmann sustained serious injuries and was transported via med flight to The Ohio State University Wexner Medical Center, New5Cleveland reports.