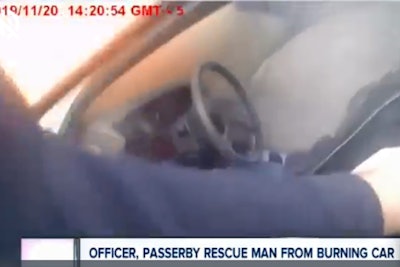 An officer with the Canton (OH) Police Department was assisted by a good Samaritan in pulling a man from a burning vehicle that had crashed into a residence.
According to ABC News, after the car crashed into the home, a witness got the attention of the officer who at the time was conducting a traffic stop nearby.
The officer went to pull the driver from the vehicle. A man was walking by stepped forward to aid in the effort, and together the two were able to get the driver out, according to Lt. Dennis Garren.
After the driver was pulled to safety, the good Samaritan vanished.
Firefighters arrived to extinguish the flames.