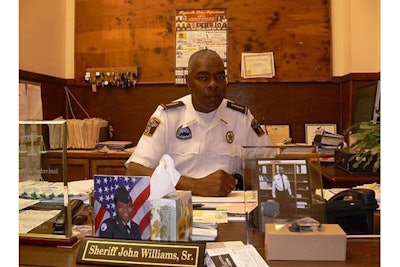 The Lowndes County (AL) Sheriff's Office is mourning the loss of Sheriff John "Big John" Williams, Sr. after he was shot and killed while responding to a trespassing and noise complaint call at a convenience store on Saturday night.
According to the Montgomery Advertiser, Williams approached a truck in the parking lot of the store asked the driver why his music was so loud. The driver then reportedly shot Williams once in the head.
The gunman—identified by the authorities as 18-year-old William Chase Johnson—fled the scene but was apprehended when he returned and turned himself in several hours later.
Williams had served in law enforcement for more than 40 years. He is survived by his wife and children.