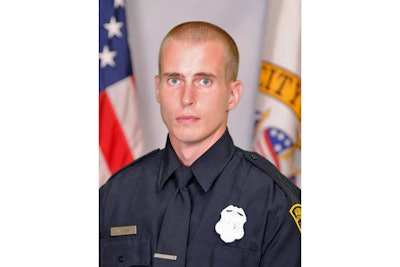 An officer with the Mobile (AL) Police Department has died by suicide.
According to NBC News, 29-year-old Justin Carmen was found dead in his patrol unit with a self-inflicted gunshot wound on Friday morning.
Chief of Police Lawrence Battiste said in a Facebook post, "We are mourning the death of one of our brothers in blue today."
The post continued, "We ask for the community's prayers and support for Officer Carmen's family during this time of loss as well as for his police family as they come to terms with his sudden death."
Carmen had served with the Mobile Police Department since March 2018.