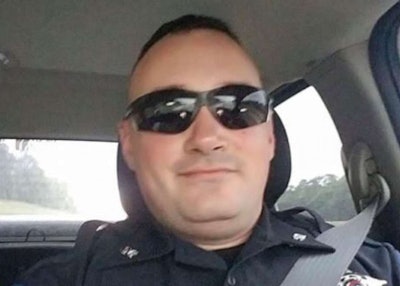 A San Jacinto County (TX) Sheriff's deputy died in the line of duty Saturday evening in a car crash en route to a burglary scene in Coldspring, officials said.
Deputy Brian Pfluger and a second deputy were driving separate vehicles en route to the scene when the second deputy slowed down to turn right, according to the San Jacinto County Sheriff's Office and Texas Department of Public Safety. Pfluger swerved to avoid hitting the car but clipped his colleague's vehicle. His car rolled over several times and ejected him from the vehicle, officials said.
He was not wearing his seat belt at the time of the crash, officials said. The other deputy involved in the crash was not seriously injured, the Houston Chronicle reports.
Pfluger was a four-year veteran of the San Jacinto County Sheriff's Office. Pfluger, 36, leaves behind a wife and a young child.