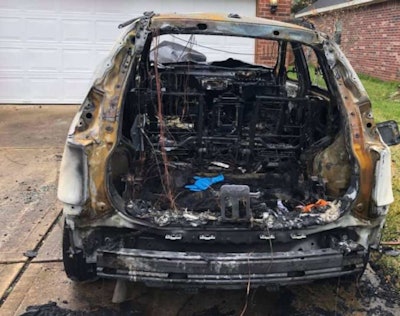 Two firebombs were thrown at the property of a Fort Bend County (TX) Sheriff's Office sergeant this week, according to law-enforcement officials.
"This is a dangerous game people are playing," Fort Bend Sheriff Troy Nehls told the Houston Chronicle. "Its scary. It's sad and we're on top of this investigation."
On Monday night (Dec. 23), the sergeant, who has not been publicly identified, awoke to part of his house on fire. An investigation determined a Molotov cocktail was thrown at the front window of the home. No one was injured.
Around 3 a.m. on Sunday (Dec. 29), another Molotov cocktail was thrown at a car parked in the driveway of the same property, said Nehls. Within minutes, the car was up in flames, he added.