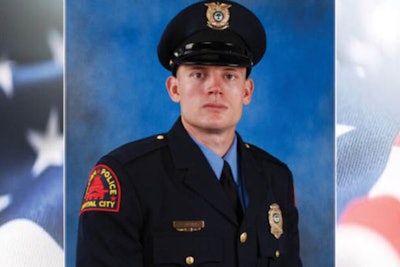 An officer with the Raleigh (NC) Police Department is returning to duty one year after suffering multiple gunshot wounds
According to WLOS-TV, Officer Charles Ainsworth—who was shot multiple times as he was responding to a stolen vehicle call in January of last year—has returned to duty.
The agency said on Twitter, "We are grateful to welcome Officer Charles Ainsworth back to service today, one year after he was critically injured in the line of duty."
---
Related: North Carolina Officer Shot in Neck Now in Stable Condition
---
In October, Ainsworth ran in and successfully finished the Oktoberfest 4-Miler race in Raleigh.