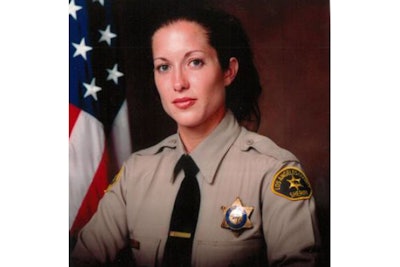 An off-duty detective with the Los Angeles County Sheriff's Department was struck and killed by a car while she was in the middle of helping an elderly woman cross the street on Sunday morning.
According to ABC News, 41-year-old Amber Joy Leist had observed that the woman who had fallen in the middle of the road and stopped and exited her vehicle to give assistance when she was struck by an oncoming car.
Leist was transported to a nearby hospital where she was pronounced dead. The 12-year veteran of the agency leaves behind two sons, one 17 and the other 20 years old.