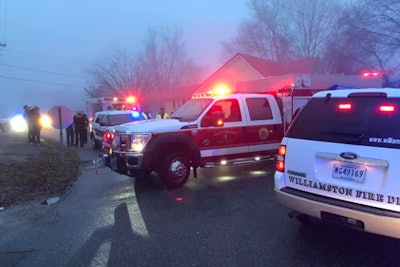 An officer with the Williamston (SC) Police Department was struck by a passing vehicle while investigating a traffic collision in heavy fog. Officer Ronnie Drennon—who has been with the department for seven years—was pinned between his squad car and the vehicle that struck him.
Drennon was transported to a nearby hospital for evaluation and later released.
The agency said on Facebook, "We are happy to report the officer is OK and has been released from the hospital with only minor bruising. Thank you for the many calls and support from fellow first responders and the community."