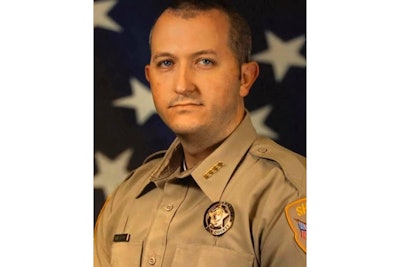 A deputy with the Bryan County (OK) Sheriff's Office was killed in a single-car patrol vehicle accident while responding to a 911 call early Tuesday morning.
According to NBC News, the vehicle occupied by Deputy Jarid Taylor left the roadway for unknown reasons and struck a tree. He died at the scene.
Deputy Taylor is survived by his two children and his fiancée.