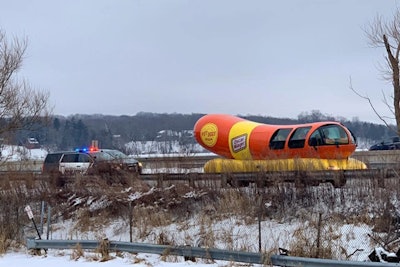 A deputy with the Waukesha County (WI) Sheriff's Department pulled over and issued a warning to the driver of the famous Oscar Mayer "Wienermobile" for reportedly violating that state's "move over law."
The agency asked the rhetorical question on Facebook, "What really happened on that fateful day with the Oscar Mayer Wienermobile?"
The post continued, "The driver of the #Wienermobile was stopped and given a verbal warning by a Waukesha County Sheriff's Deputy for not following the Move Over Law."
The post concluded, "One of the most dangerous places for emergency responders and maintenance personnel is along the side of the road. Each year hundreds of these hard working men and women are injured or killed by passing motorists while working along the nation's highways."