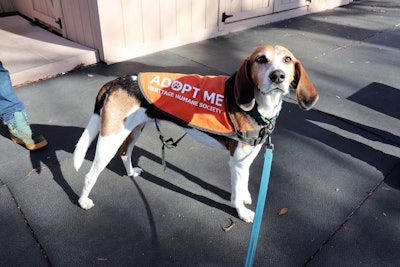 Officers with the Williamsburg (VA) Police Department have taken to being accompanied by dogs from area animal shelters in a "K-9 for a day" program aimed at finding the animals adoptive homes.
According to WSLS-TV, the program has successfully paired a number of dogs with new homes.
The initiative is a partnership between the agency and the Heritage Humane Society, with significant work being done by senior police officer, Aundrea Holiday.
The shelter says that every dog that Holiday has taken out for a day of interaction with citizens has ultimately been adopted.