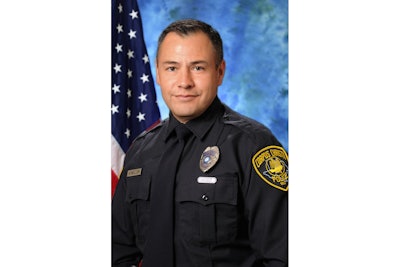 An officer with the Corpus Christi (TX) Police Department was killed as a passing vehicle struck him while he and other officers were conducting a traffic stop over the weekend.
The agency posted on Facebook the sad news that 46-year-old Officer Alan McCollum was killed in the line of duty while conducting a traffic stop with fellow officers on Friday night.
Another officer, Michael Love, was badly injured. The agency said on social media that it is praying for his full recovery.
The social media post said, "There are few words to express the pain in our loss not only to the Corpus Christi Police Department but to our community."
McCollum served with the Corpus Christi Police Department for seven years and was a decorated veteran of the U.S. Army.
The Facebook post continued, "Officer McCollum was a valued member of our Honor Guard, our SWAT Team and earned a life saving award."
Officer Alan McCollum is survived by his wife and three children.
Officer Love was transported to a nearby hospital and is reportedly in stable condition.