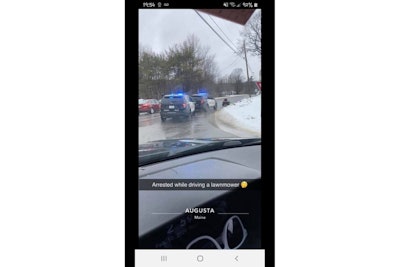 Officers with the Augusta (ME) Police Department posted on social media an image of two patrol SUVs parked behind a riding lawnmower that had reportedly been ridden by an individual accused of operating the vehicle under the influence.
According to NBC News, the agency said on Facebook that while it is not uncommon for an OUI arrest on a lawnmower, it's a rare case in wintertime.
Comments from citizens on the post were understandably humorous.
"I drove by during the field sobriety test he could hardly stand," one person said.
Another person said, "Wife must have taken the car keys away."