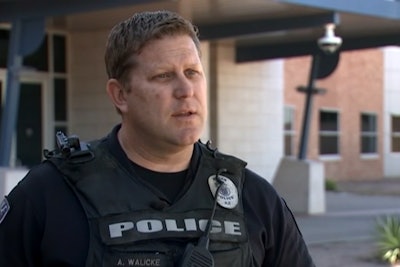 An officer with the Gilbert (AZ) Police Department paid for a woman's airplane ticket home after a scam left her "essentially homeless."
According to CBS News, Officer Adam Walicke said he responded to a call for a welfare check on the woman who had been in a local restaurant for nearly a full day.
"She had flown in on Friday from Illinois under the impression she would meet somebody, have a relationship and change of life and when she got to the airport there was nobody here to pick her up," Walicke said.
Walicke helped the woman get back home by paying for her airfare out of his own pocket.