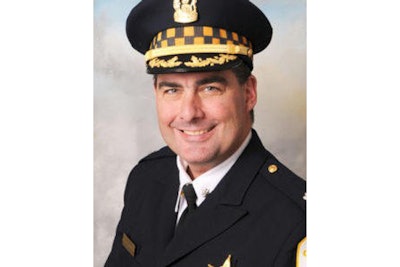 The widow of a commander with the Chicago Police Department who was shot and killed responding to a February 2018 radio call is suing the online firearms retailer that allegedly sold the accused cop-killer the weapon used in the incident.
According to WTTW News, the family of Commander Paul Bauer filed a lawsuit in Wisconsin against the website's leaders—identified as Brian Mancini, Jonathan Gibbon, and Broc Elmore as profiting "from the illegal sale and purchase of firearms."
The lawsuit claims convicted felon Shomari Legghette, who has been charged with first-degree murder in the case, purchased the gun from a seller on the website Armslist.
The website is an open online marketplace that enables individuals to sell and buy firearms.
The lawsuit—field by Officer Bauer's widow—seeks unspecified monetary and punitive damages.